Chanji was a kind man with a forgiving heart, and he never hated his former wife and partner for what had happened. Due to Chanji's influence, his entire family — his parents, four brothers, one sister, their spouses and children — and numerous other Parsis and Iranis in Bombay, would eventually devote their lives to Meher Baba's cause.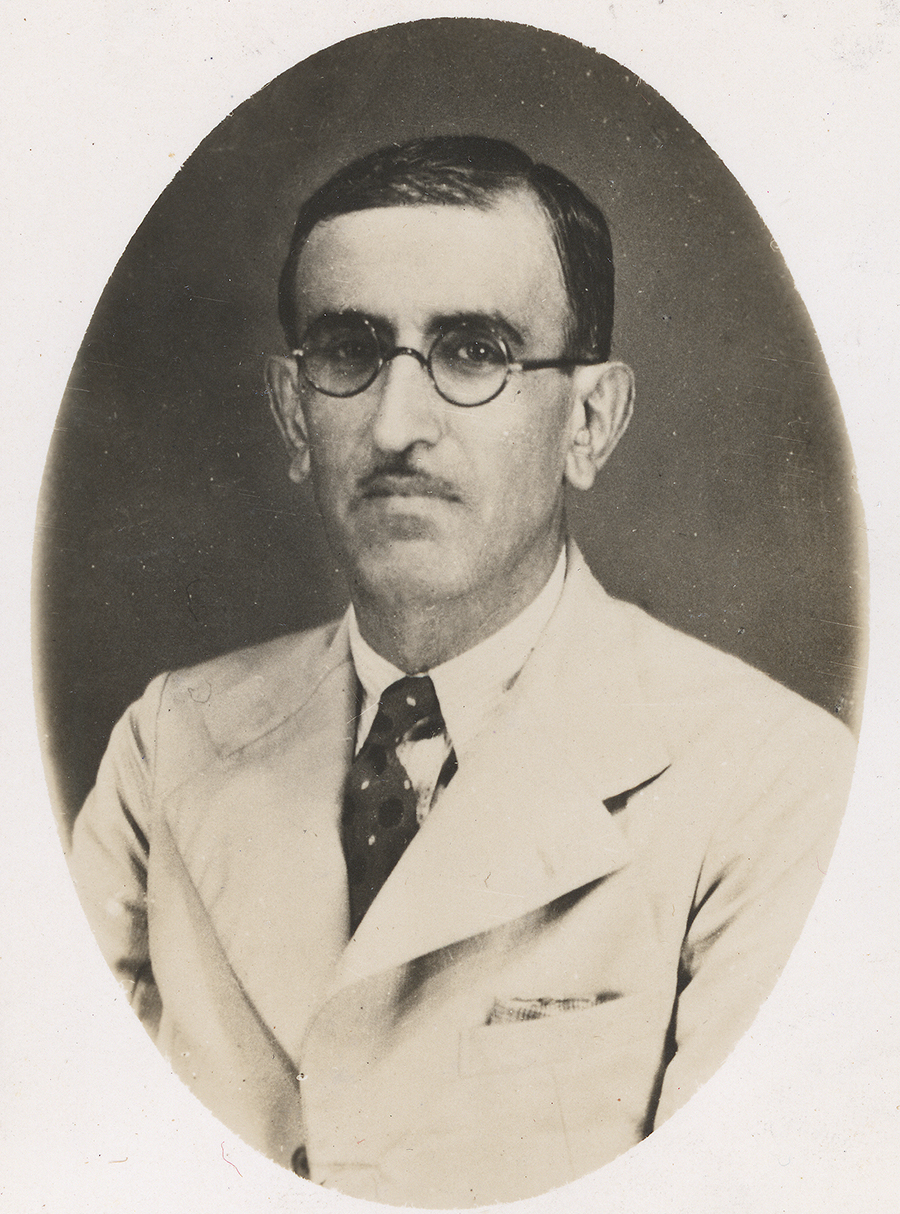 Another early disciple, Ardeshir Khodaram Irani, first met Meher Baba at Manzil-e-Meem and boldly demanded of him, "Give me God-realization!" Baba told him to wait until he was ready. But whenever he would visit, he would pester the Master about it.
Finally, Baba became annoyed with Ardeshir's naïve attitude and said to him, "You really want God-realization? The whole Ocean will come in your cup! But if your cup breaks, I am not responsible." Ardeshir knew Baba meant that he would drop his body if he attained Realization and was fearful of the thought of dying so soon. From that day on, he did not speak of Realization again.
Kaikhushru Esfandiar Afseri (later called Raosaheb), 23, was a Persian who had come to know of Baba from two fellow Iranis, Ardeshir and Behramji. In 1922, he had once come to Manzil-e-Meem for the Master's darshan, but, at that time, Baba was not seeing anyone and Afseri had to leave. He returned after a few days but was turned away again.
Afseri was bitterly disappointed, thinking: "There should be no restrictions about meeting a saint at any time or any place. What is the use of this darbar [divine court] in which no one's worth is recognized. I am a sincere seeker of Truth, but still Meher Baba refuses me his darshan." He resolved never to approach Baba again, and his mind harbored this grudge for a long time.
One night the Master appeared in Afseri's dream and said, "You fool! Once or twice you came and couldn't meet me and went away?! In the court of a Sadguru, one should lead a dog's life! Even if you are thrown out, you should come back again and again — begging to find the entrance." This dream made Afseri extremely restless.
Afseri happened to meet Baidul, who brought him to Baba at the Bharucha Building. Baba asked him, "What do you want?"
Afseri replied, "To remain in your darbar!"
Baba said, "The time will come when I will call you. Meanwhile, be prepared and keep ready to come to me as soon as I call. I may send for you tomorrow, after a fortnight, or after four months. Whenever I call, be prepared to come that very moment!" This made Afseri happy and he now eagerly waited to enter Meher Baba's court, forgetting his previous complaint.